Become

Create

Activate

Ready?

In this course you will learn how to

• Move into Inspiration

• Spark your Imagination

• Identify your Gifts and Skills

• Break through Resistance

• Create from the Inside out

• Recognize your Value

• Attract your Ideal People

• Create effective Messaging to convey your Value and Your Offer

• Create effective Delivery Methods for Your Message

• Create a Simple, Satisfying and Sustainable strategy to support YourSelf and share Your Idea, and even generate Income from it.

How To Create Anything is a tested and proven program for unfolding Your Idea one step at a time, beginning with the seed of your intention and nurturing it with the power of your attention through all of the stages of its becoming, into a big, beautiful, bodacious bloom.

Show Up, Shine, and Share
There has never been a more propitious time to activate your life's work from a place of true authenticity—your essence, your gifts, your skills—and share it with those who resonate with and appreciate you.

The Power is returning to the individual, contrary to how things might seem.

Whether you're a man or a woman, an artist, a therapist, coach, flame thrower, Nia instructor, inventor, writer, photographer, dolphin trainer, attorney, waitress, poet, doctor, or entrepreneur of any kind, the principles of creating Your Idea are the same.

Using the sunflower as a model for Your Idea, you begin with the seed of Inspiration, moving through the modules to cultivate a mature plant. Each module is a stage in its development, each is meaningful and magical, guiding you step-by-step toward your goal, the fully bloomed sunflower.

When you invest in yourself by enrolling in this course you will learn how to move from inspiration through resistance, to clarity, to messaging, and realizing your value to be able to design a strategy for creating and sharing Your Idea. This program is process-oriented, designed to Empower You to Create. It's simple, effective, inspiring and sustainable. It is requiring, and it's rewarding and fun.

I created this program to help me not only come back to life (literally), but to hit the reset button in the way I worked. I learned that everything is created from the inside out, that my intention and my vision were just as valuable as all the things I knew how to do. Learning to create from the inside out has changed my life.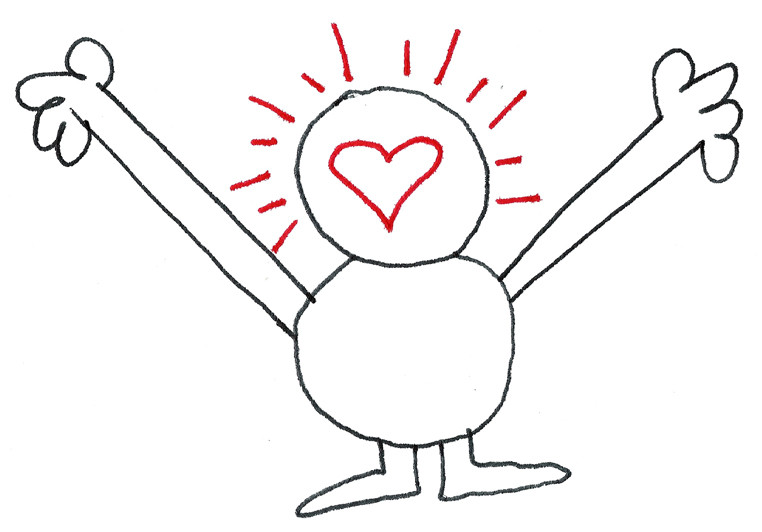 In each of the eight modules you'll be guided through a worksheet with accompanying, downloadable audio. Every module has required listening—and even a movie in one—to spark you and get you percolating, and shed some light on things that may be holding you back.
The modules will take you through the order of Inspiration, Thoughts, Images and Feelings, Clarity, Creativity, Messaging, and finally, Strategy – in that order! There is no point in creating a strategy when the other foundational qualities are not in place, it will not serve you. The modules unfold organically, beginning with the seed of your intention, each module building upon the former one to create a strong foundation for Your Idea.
There is a Facebook Group where you can ask questions and learn from others. On occasion I will do a Facebook Live session to share knowledge and wisdom gained by working with people in this program. Even if you're not enrolled in the course you can join the group here.
Each module is released at weekly intervals to give you a week to complete it. This is a rich, process-oriented approach and will help you really create Your Idea from the inside out, creating from a sustainable place that will truly support you and those you serve.